Celebrities and whiskey have always shared a special connection, and it's no surprise that many famous personalities have lent their names and expertise to the world of spirits.
From actors to musicians, these celebrities have endorsed some remarkable whiskeys that have taken the industry by storm. Here, we've compiled a list of the top 20 celebrity-endorsed whiskeys and highlighted their selling points: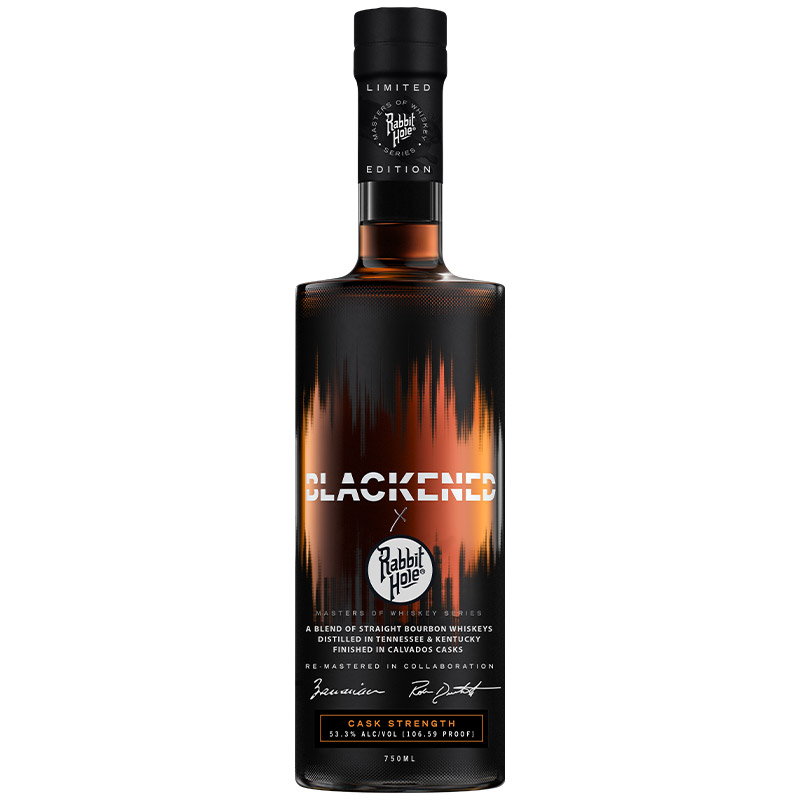 Matthew McConaughey's Wild Turkey Longbranch:
Selling Point: A refined bourbon with a smoky, mesquite flavor profile, perfect for both newcomers and connoisseurs.
Bob Dylan's Heaven's Door:
Selling Point: Unique and artfully crafted whiskey, often featuring collectible bottle designs inspired by Dylan's iconic songs.
Connor McGregor's Proper No. Twelve:
Selling Point: A smooth Irish whiskey known for its philanthropic initiatives and dedication to giving back to the community.
Ryan Reynolds' Aviation Gin:
Selling Point: A handcrafted gin celebrated for its unique botanical blend and witty marketing, reflecting Reynolds' humor.
Metallica's Blackened Collaboration with Rabbit Hole Distillery:
Blackened x Rabbit Hole Whiskey is a limited-edition expression that was born from the Masters of Whiskey Series a collaborative series that sees Blackened Whiskey teaming up with various distilleries. This 2023 release is a collaboration between whiskey wizards Rob Dietrich and Kaveh Zamanian, Rabbit Hole Distillery's founder. It's crafted from a 13-year old straight Tennessee bourbon (65% corn and 35% rye) and Rabbit Hole Heigold High Rye Double Malt (70% corn, 25% malted rye, and 5% malted barley). And wait, there's more! Naturally, the whiskey employs the proprietary Black Noise process, where Metallica's music is played to the maturing whiskey, extracting extra aromas and flavors from the wood. Finally, the expression is finished in Calvados casks, and bottled non-chill filtered at a cask strength of 106.59 proof.Get your bottle of this unique limited-edtion whiskey today!
David Beckham's Haig Club:
Selling Point: A stylish single grain Scotch whisky presented in a distinctive blue bottle, embodying Beckham's taste for sophistication.
Milan Lucic's Lucky Luciano Whiskey:
Selling Point: A Canadian whiskey with a strong following among hockey enthusiasts, endorsed by NHL star Milan Lucic.
Cristiano Ronaldo's CR7 Whiskey:
Selling Point: A Portuguese whiskey with a touch of honey, endorsed by the legendary footballer Cristiano Ronaldo.
Kelsey Grammer's Faith American Bourbon:
Selling Point: A bourbon with a unique flavor profile that captures the essence of American culture, supported by actor Kelsey Grammer.
Billy Ray Cyrus' Stonewall Bourbon:
Selling Point: A small-batch bourbon with a distinct character, backed by country music star Billy Ray Cyrus.
Nick Offerman's Lagavulin Offerman Edition:
Selling Point: A peaty Scotch whisky with a touch of humor, created in collaboration with actor Nick Offerman.
These celebrity-endorsed spirits offer not only exceptional taste but also a unique connection to the personalities behind them. Whether you're a fan of Hollywood, music, or sports, there's a celebrity-endorsed whiskey or spirit for everyone to enjoy.
This is a sponsored posts written by me on behalf of one or more of the brands featured. All opinions are mine. Purchasing products through links in this post may earn me a small commission to help keep my site running. Cheers and thank you for your support!